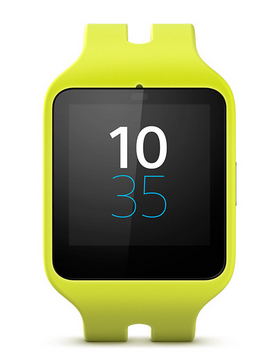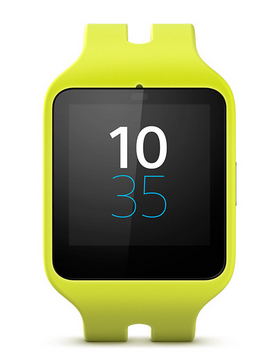 Description
The way you like it Whatever your lifestyle SmartWatch 3 SWR50 can be made to suit it. You can choose from a range of wrist straps – formal, sophisticated, casual, vibrant colours and fitness style, all made from the finest materials. Designed to perform and impress, this smartphone watch delivers a groundbreaking combination of technology and style. Downloadable apps let you customise your SmartWatch 3 SWR50 and how you use it. Tell SmartWatch 3 SWR50 smartphone watch what you want and it will do it. Search. Command. Find.
Details
Protection feature
Water resistent
Ratings & Reviews
Product Ratings
| | | |
| --- | --- | --- |
| 5 Stars | | 2 |
| 4 Stars | | 1 |
| 3 Stars | | 1 |
| 2 Stars | | 0 |
| 1 Star | | 0 |
Product Reviews
I love my watch! I wish there were more apps for it.
If you want cheap and dont care about looks, this is for you!
So the battery doesn't last very long and you will have to charge it more than once a day (but I do use it fall day long). I am a diabetic and I use cgms so it is a convenient way to send my blood sugar level readings.
What is the point if I have to charge it twice a day.
Very practical.